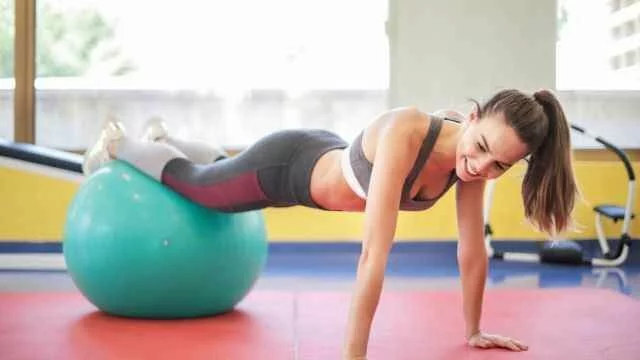 The Right Place to Set Up Your In-Home Gym
Home Gym – Having a gym right in your home is no less than a luxury. It solves a lot of issues including time management and commutation. It has also emerged out to be a safe option during the lockdown days so that fitness enthusiasts cannot miss out on their fitness routines.
In case you still do not have a gym in your home, there can't be a better time to have one now. The first step here is to dedicate a part of your home to the gym.
If you are wondering which part can be allotted for your home gym, here's an in-depth guide for you. In this post, we have discussed different parts of a home that can be used to set up a gym. Continue reading to know more!
Patio
A patio is an ideal place to set up your in-home gym provided you live in an area that has moderate to pleasant weather. This way, you will be able to work out in the open space while enjoying the weather.
You can cover patio from all sides with blinds so that it keeps you and your home gym gear protected from sun rays during the day or extreme weather conditions such as rain or storm. If the weather is pleasant, you can open the blinds to work out in the fresh air
Terrace
Not everyone is lucky to have a terrace in their homes. In case, you are the lucky one, utilize this space to create a gym. You don't have to use the complete space for this purpose.
Merely allot a corner and cover it from open ends using blinds. If possible, get some old cabinets and place them on one corner so that you can keep your compact gears in them along with your other fitness-related stuff.
Basement
A basement is another place that is extremely suitable to be used as the in-home gym. Mostly, people use this space to store things they do not use occasionally.
If you also do the same, it's about time you use your basement in an efficient manner. The process is the same – selecting a corner and placing your gym gears there.
Those who have kids, they can also convert a part of their basement as a play area for their young ones. This way, they will be able to exercise while keeping an eye on them. Furthermore, kids will also be able to learn a thing or two about keeping fit.
Attic
Just like the basement, an attic is also an unused place in the gym. It has nothing but plenty of unwanted stuff. Since it is hardly visited by other people in the home, you can set it up as your gym and workout in peace so that you can devote all your energy towards accomplishing your fitness goal without any distractions.
After you have selected the place, the next step is to arrange gym supplies and gears. This can prove to be quite heavy on the budget but if you want to save money, you can opt for used stuff.
There are many platforms where you can find used gym equipment in good condition that too at affordable rates. Don't make a hasty decision when buying those gears. Carefully analyze and evaluate the products before buying them so as to make sure they are not faulty.
Other than that, also remember to stock up your in-home gym with appropriate supplements. If your aim is to get rid of unwanted body fat, you can use top quality fat burners.
In case, you want to shed extra pounds, get real weight loss products. Make sure the supplier is authentic so that you can get your hands on real products only. For this, you can trust on UGFreak.
It is a trustworthy brand that has weight loss products, fat burners, and steroids manufactured by top brands. UGFreak also has several ongoing discount campaigns so, you can get your desired supply of products at economical rates.
A Final Word
Contrary to popular belief, setting an in-home gym is not tough. It may seem to be an overwhelming task in the beginning but once you have taken the initial step, you will find it easier to have a gym, right in the comfort of your home.